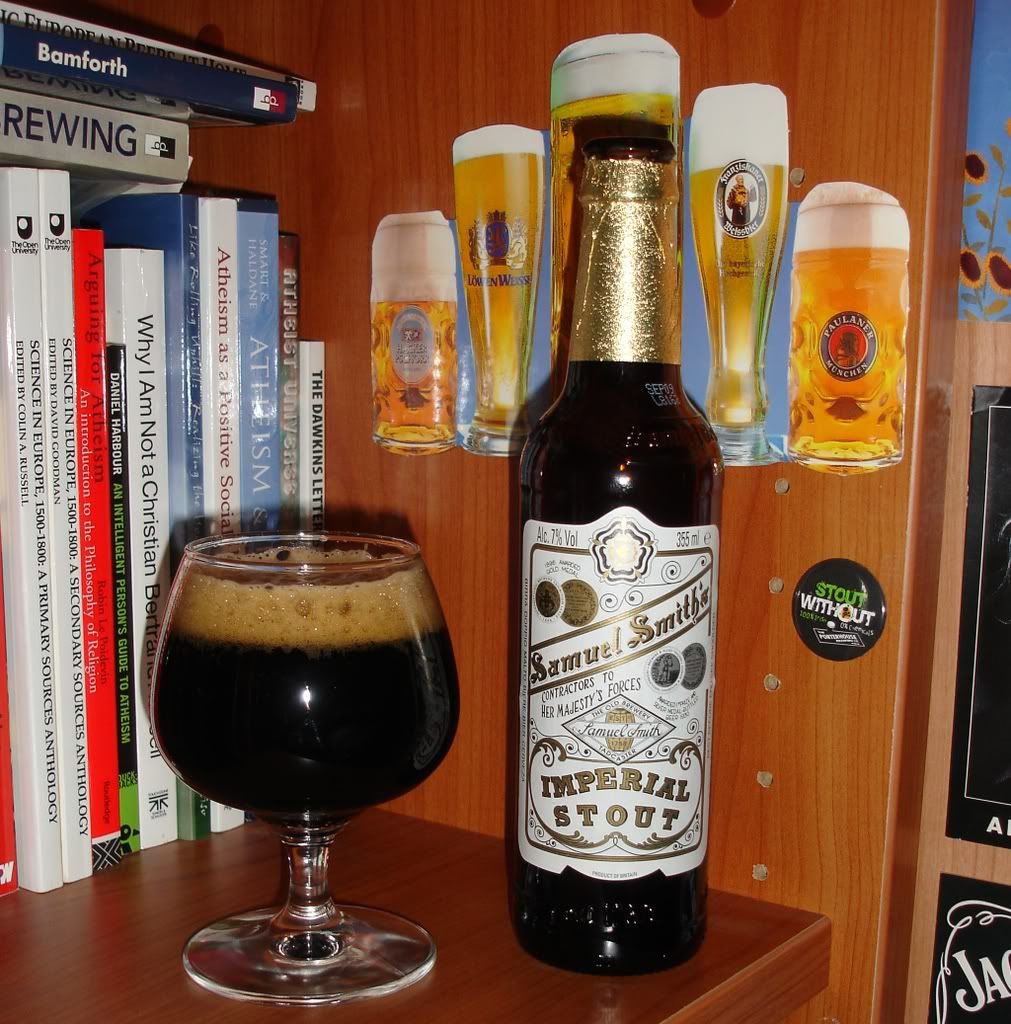 I enjoy comparing beer styles made by different breweries. It is interesting to see how individuals have chosen to interpret a particular style. This is never more enjoyable than comparing an English brewed beer with what an American brewer has decided to do with it. When you think about it, imperial stout is exactly what American brewers would love. It was extreme beer before beers became extreme. Standard strength IPAs were not enough for some American brewers and so imperial and double IPAs were concocted. Not so with Imperial stouts though. All they had to do was brew it as strong as they dared and more than likely it would be a perfect example of imperial stout because the uncompromising colour, flavour and alcohol content fits right in with the extreme brewing ethos.
Samuel Smith's Imperial Russian Stout
is something of a tiddler in these stakes coming in at only 7.5%, but it doesn't disappoint on the flavour front with rich treacle on the nose that carries through into the mouth, supporting a pleasant fullness that is not overly viscous. It appears to be fairly well attenuated for a beer of its strength, not particularly bitter for a big stout and has the lovely velvet like roasted barley feel, but strangely I have experienced this to a greater degree in some stouts of normal strength. The carbonation is suitably low but still results in some satisfying foam cling to the glass at the end of it all.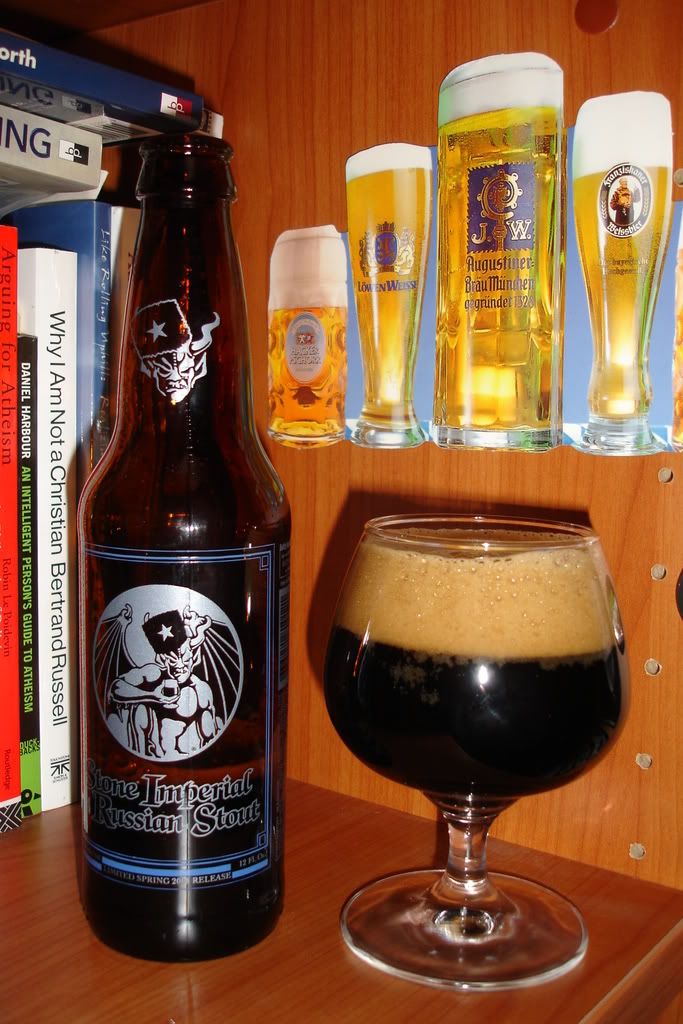 Typically the American contender in tonight's events weighs in a little heavier at 10.8%.
Stone Imperial Russian Stout
is considerably more bitter, a great deal more viscous and amazingly, is impenetrable to light. Seriously. I held it up to the sixty watt bulb on my desk lamp and no light passed through. It's a black hole of a stout, sucking all light around it. It has little of the treacle flavour found in the English offering, instead giving up a small measure of the richer roast malt character that is typical of American dark beer. Coffee, liquorice and potent alcohol smack you on the nose, but it really comes to life after warming in the palm when a delightful spiciness develops. The Americans appear to have done it
once again
in the dark beer stakes. Someday a European dark beer will top them. I'd wager it'll come from Scandinavia.