I have spied this can of beer on my local supermarket shelf a number of times over the last year but relented for all sorts of reasons. Today I decided to buy it to wash down the juicy steak sandwich I had in mind for dinner. The can holds a litre of lager and is something of a novelty - to me at least. The sight of it is curious as is the sensation of holding it in the hand. It was dirt cheap too but sadly it let me down in its primary function with a nasty rubber like aftertaste. I was a little disappointed because I have tried this beer before from the bottle and it struck me as a solid if unremarkable German lager. I suppose I could look to the can as the cause of this unpleasant flavour, but cans are quite suitable for storing beer despite what is widely believed.
While I was in the mood to buy canned beer I grabbed some Newcastle Brown Ale. I last drank this many years ago and it wasn't as I remembered it at all. It comes across a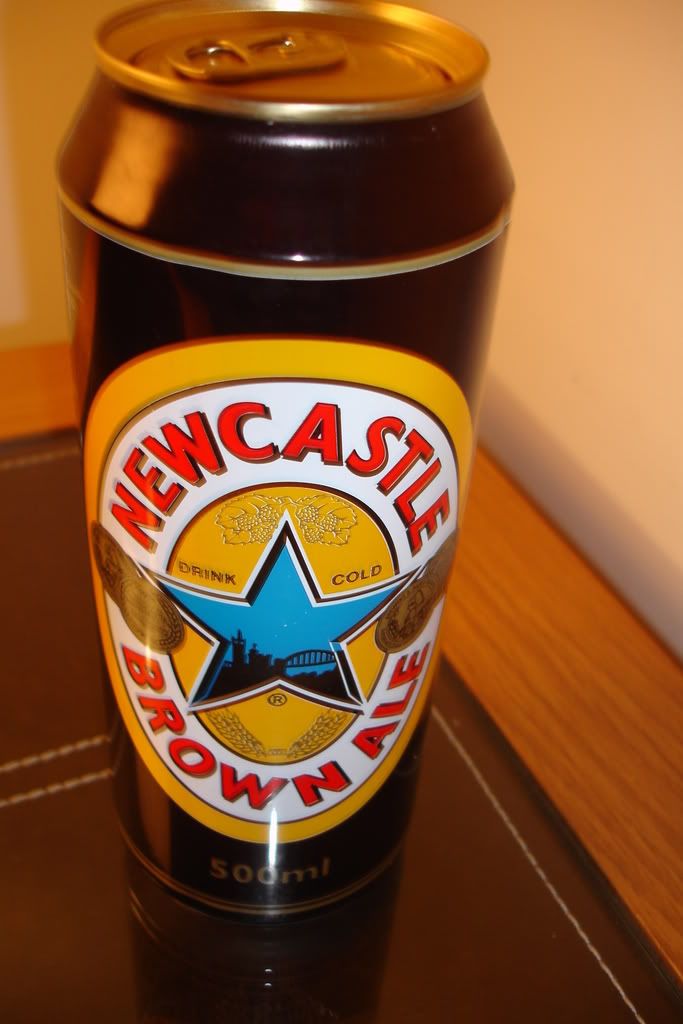 s very promising initially, looking pleasant enough and smelling quite complex in a fruity kind of way and seems like it is going to deliver some serious flavour, but then it disappears with a whimper and a nasty metallic tang. This metallic note is common enough in many English ales I find, and in the past I would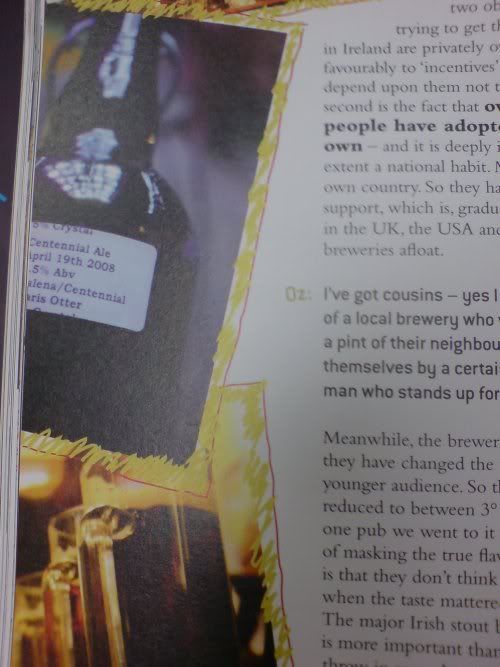 have attributed it to the can.
It wasn't just a short lived can fetish that made me try some
Newkie
Brown. Oz Clarke and James May found themselves in the Newcastle Brown Ale brewery during the latest episode of their boozy adventures and Oz wasn't impressed with the beer at all. I thought I would give it a try for myself and see what it was all about. Laura over at
Aran

Brew
has mentioned the appearance of the
ICB
crowd in the book of the series, and we can expect to see them all on the television in the next few weeks. My
Centennial Ale
was picked as their preferred beer of the evening, thanks to
The Beer Nut
, and as a result has made it into the book too. I really would have put more care into the label if I knew it was to be published.