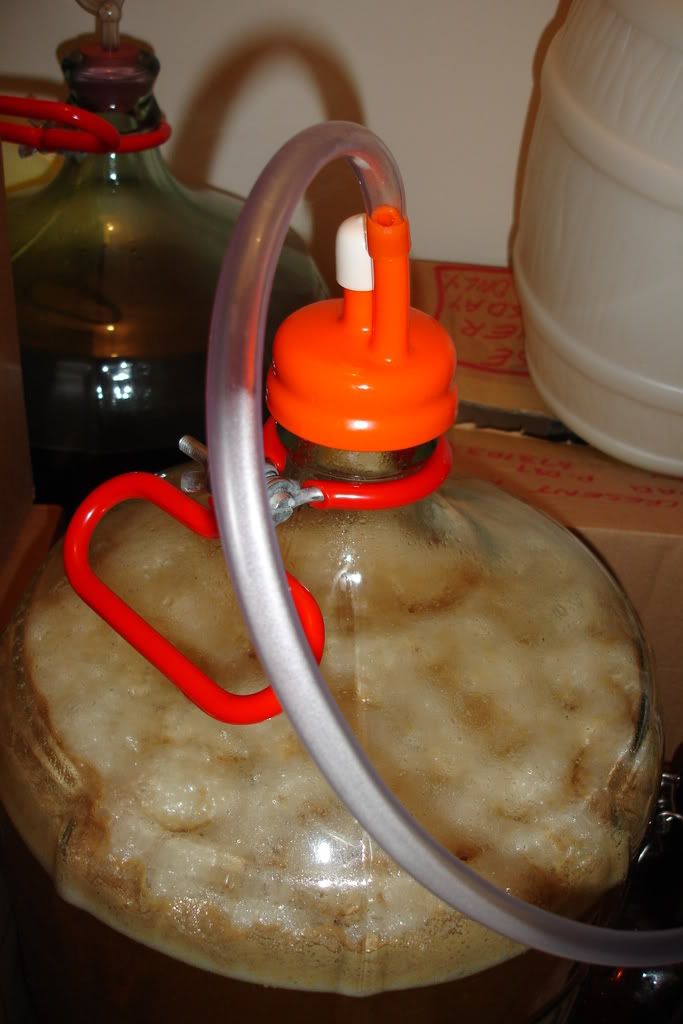 Last weekend saw another attempt to brew a straightforward ale. It looked a little like this:
4.6 kg Maris Otter
250g 120L crystal malt
Pilgrim 11.3% 60
mins
Willamette 4.4% 20, 10, 5, 0
mins
Mashed at 66 C
OG
12 Plato
Saf
05
This beer has a number of new elements; I have never used Pilgrim or Willamette before and look forward to see what kind of flavour they'll give the beer; I loaded the water with calcium sulphate and calcium chloride, bringing the the calcium concentration up to around 250ppm which will have aided the mash, break formation and the yeast in their work as well as adding fullness to the beer and enhancing hop character; finally I used my new wort chiller which proved very effective, dropping the
temperature
very rapidly initially but also got the wort to room temperature far quicker too. Along with this I
tightened
up just about everything else in the process to try and get a clean tasting beer. I'll keep you posted.