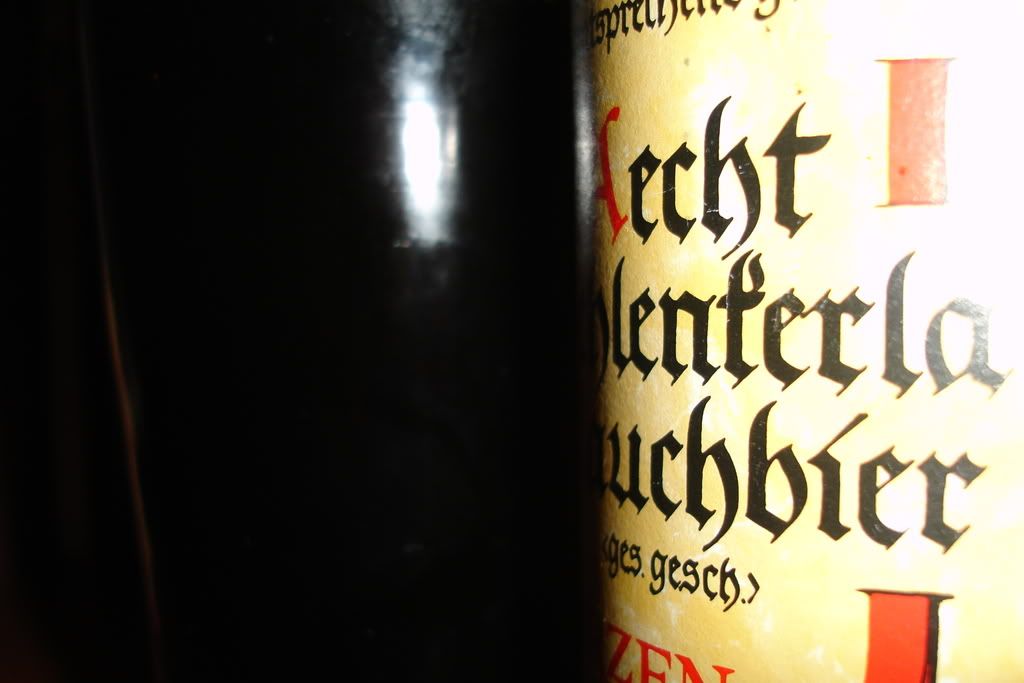 Last week a tip off from
The Beer Nut
had me scampering to an off license knocking out
Schlenkerla
at 2 quid a bottle. TBN has a thing for smoked beer. It's not quite decent and worries me a little, but he's a grown man and a free agent. I'm not sure the average rehab centre knows how to deal with this particularly pernicious addiction though.
Smoked beer and I haven't got on in the past. My most
recent
beer was a nod towards this style with a small addition of smoked malt mainly because I had developed a taste for phenolic Islay scotch. In the past Schlenkerla tasted to me like smoked bacon in a glass and I struggled with it, but being a tenacious beer lover I was confident that at some point in the future I would come to appreciate this style of beer. It had happened with other beers why not with this one? Well tonight my conversion occurred. The key to this conversion is the change in my perception of the beer. It now tastes more of smoke than bacon, much like Islay malt and I find this very pleasant indeed. It still smells of bacon but this doesn't put me off and without the flavour overpowering things the malt and roasted aspects of the beer have appeared. I did find it a little disconcerting that the beer slowly started to resemble flat cola as I let it linger in the glass for quite a while, but no harm. It has begun. Will I end up in rehab trying to kick this smoky habit?