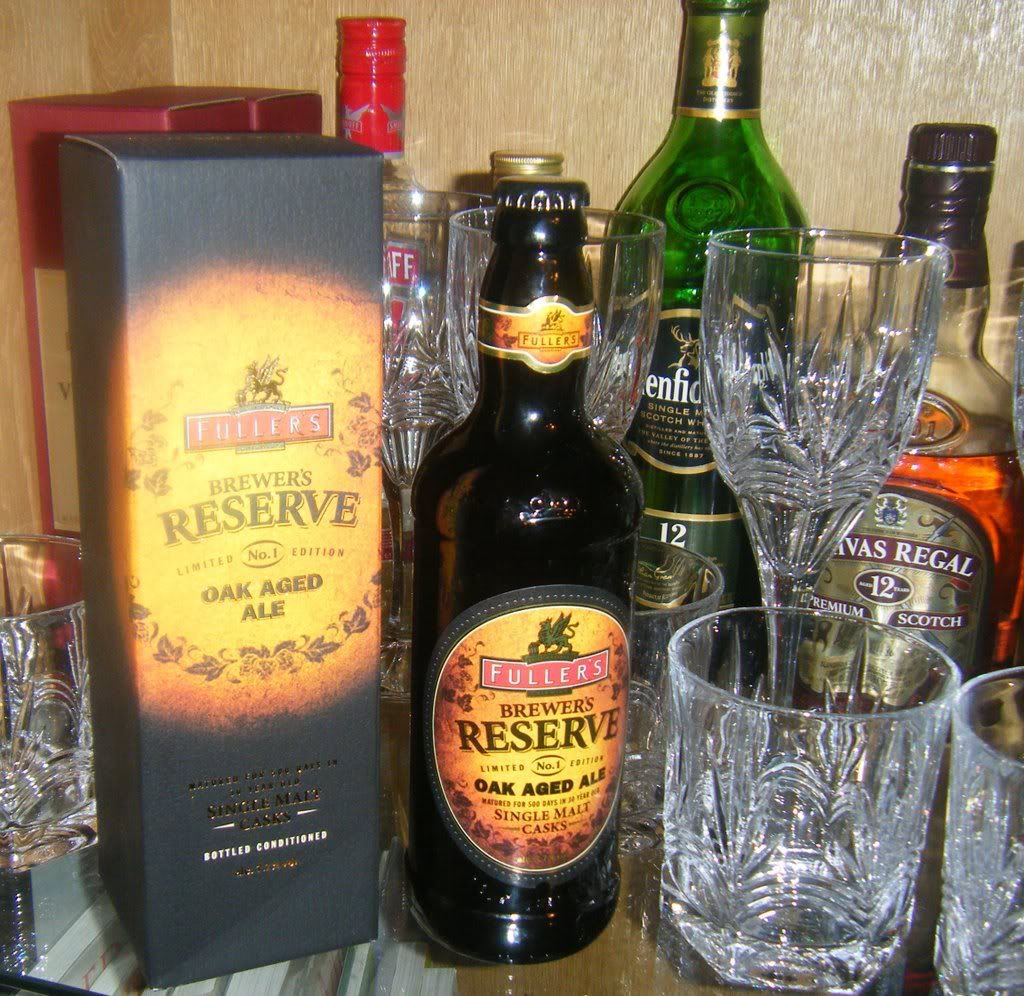 My last
encounter
with an ale matured in whisky casks was very pleasant but left me with a few questions about
this
style of beer. I outlined a bit of the chemistry involved in whisky maturation, particularly the aromatic organic compounds produced during the toasting of old bourbon and sherry casks. I was still left with the question of where the tart character came from and whether or not the beer would be better without it.
Fullers Brewer's Reserve
has the same lactic like tartness so I am leaning towards the notion that clearly microbes can reside in ex whisky casks quite happily and impart their own
character
to beer that is matured in it. This ale is more complex than Tullibardine 1488, the darker colour suggests richer malts and there is a definite
English
hop
character
about it. The whisky flavour really kicks in at the end along with warming alcohol. As a bit of a experiment I took a dram of scotch with the last quarter of the bottle to see what this might do to my perception of the flavour. I was glad I did
because
the
scotch
reset my palate's perception of the whisky in the beer leaving a complex, well hopped
English
ale.
Brewdog
have fully taken on this style of beer, offering three different stouts matured in whisky barrels that I am
aware
of. I picked up this
Paradox
Speyside
Cask Matured
stout in
Edinburgh
last year, much t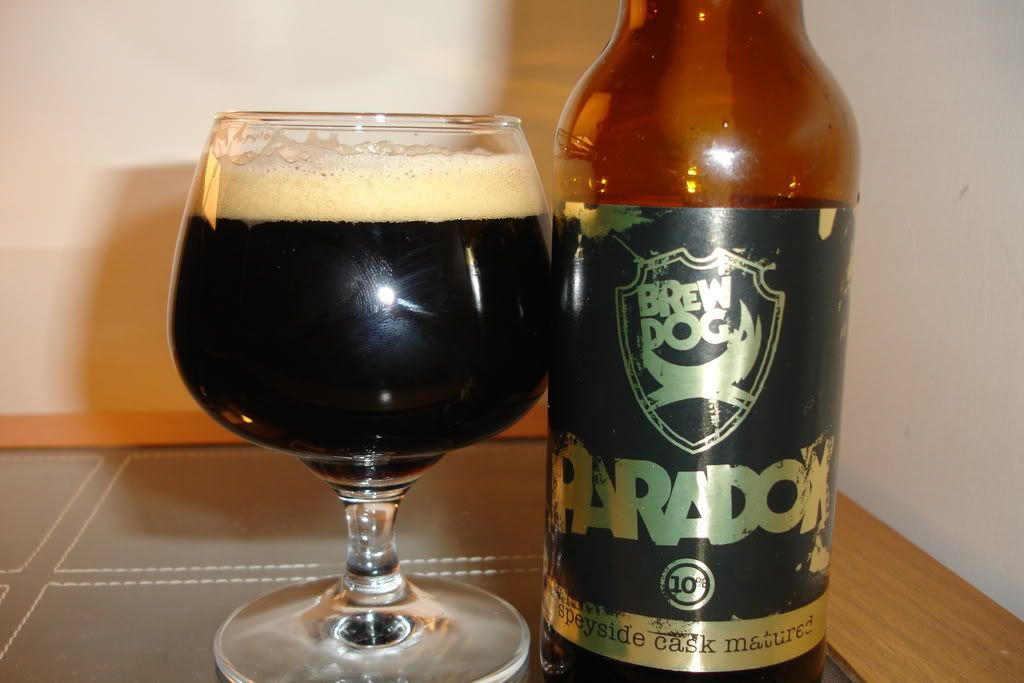 o my delight. My recent conversion to smoky beer leaves me hankering after some their Paradox
Islay
which I happily learned today has turned up in Ireland. I hope that it has more whisky character than this
stout
because there is little in this beer. There is no doubt that underneath it all a superb imperial stout is a work, giving rich roasted notes and pleasant warmth but it carries none of the tartness or whisky depth of the Fullers or Tullibardine 1488.
Speyside
scotch is
renowned
for its easy
going
nature, often touted as a good introductory malt for those starting out in the very rewarding adventure of single malt appreciation and perhaps this might explain the very mild whisky character to this stout.