I have neglected these pages for the last while, but with good reason, I promise. I got married a few weeks ago and this, along with our honeymoon has tied me up a bit, as you can perhaps imagine. Pile on top of this a heap of brewing science essays I have to write by the end of the month and you can see why I haven't been around. The wedding went off without a hitch and sadly without any good beer as I couldn't persuade the small West of Ireland hotel we held the reception in to provide anything interesting. My suggestion was a couple of bottles of London Pr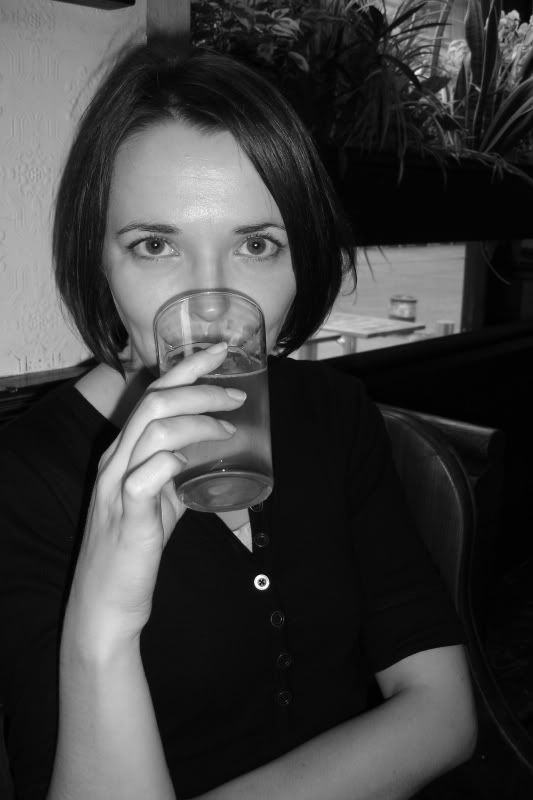 ide stocked by the local Tesco but they feared getting lumbered with it if we didn't drink it all. Ho hum.
We honeymooned in Paris, which is a little light on the beer front, but thanks to my patient wife we did hunt down a few spots of note. Boak had taken some of the work out of my planning by pointing me towards the Frog Pubs dotted around Paris which we duly paid a visit to. It was very pleasant indeed to get a pint of cask ale at a somewhat reasonable price having very shortly before had my pockets turned out for a half litre of Eidelweisse in a local cafe bar. The Frog Bar on Rue de St. Denis was our chosen spot being easy to get to on the superb metro but dragging us through some dodgy sex shop strewn streets along the way. Stepping into the pub itself was very strange because the owners have somehow managed to bottle English pub smell and bring it to Paris. Frankly, it was wonderful to experience and when coupled with the traditional wooden furniture and array of hand pumps, the English pub experience was complete. I had a brief chat with the barman cum brewmaster about the beer and logistics of operating a brewery in the basement (it's difficult) and then got on to the beer on offer. First up was a hoppy best bitter amusingly named
In Seine
. This ale had decent cascade aroma, but over all was a little thin, and likely not at its best judging by the extensive pulling of the pump carried out by the barman before he committed my pint to the glass. Next up was
Natural Blonde
which proved to be the coldest, fizziest, palest beer I've had the misfortune to encounter. My wif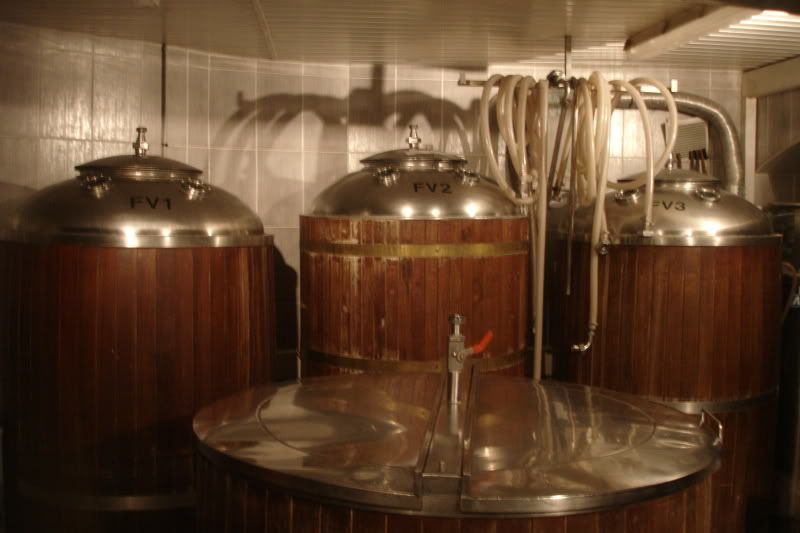 e loved it which is invariably the death knell for any beer because it means it tastes essentially of nothing. Their wheat beer was almost identical to the lager save for a very faint Bavarian nose and curiously the lager was very nearly as hazy. There was a ginger flavoured beer on offer faintly reminiscent of ginger nut biscuits but didn't deliver the heat that I anticipated. The one dark beer on offer was
Dark de Triomphe
which the brewer said was a Murphy's like concoction, but was not nearly dark or roasted enough. The best on offer was Parislytic, a premium ale with full on malt and proper English character. I thought it curious that this beer was so on the money while the others were lacking.
There are a number of beer oriented pubs about the city, but we only got to one what with the vast amount of sight seeing we had to do. Le Sous Bock had an extensive beer menu wi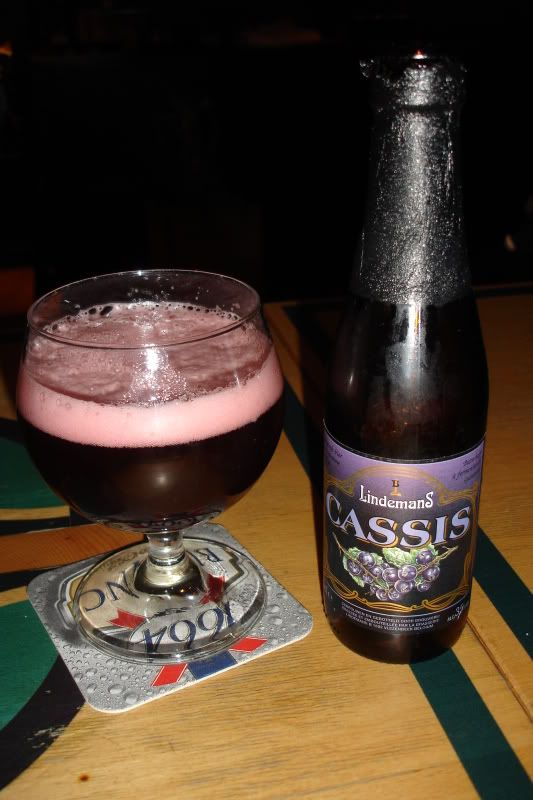 th a great many beers I have never tried. Ordinarily this would excite me greatly, but I had neither the time nor the fiscal means to make the most of it. I took the opportunity to try Lindeman's Cassis, a form of lambic I have long wanted to taste. It set me back 7.50 for a 250ml bottle and at only 3.5% abv it's seems impossible to justify the cost. Still, it didn't disappoint on the flavour front with Ribena like intensity that was tart and quenching. M opted for a recommendation from the barman who promised her a lager type beer, but the result was Biere du Desert Strong Ale, which wasn't an ale at all, it was a kick you in the arse 7.2% lager with an intense DMS nose and massive malt character. A very strange beer indeed, but very enjoyable. It seems Paris isn't that bad for beer at all if you're prepared to ferret it out and pay through the nose.